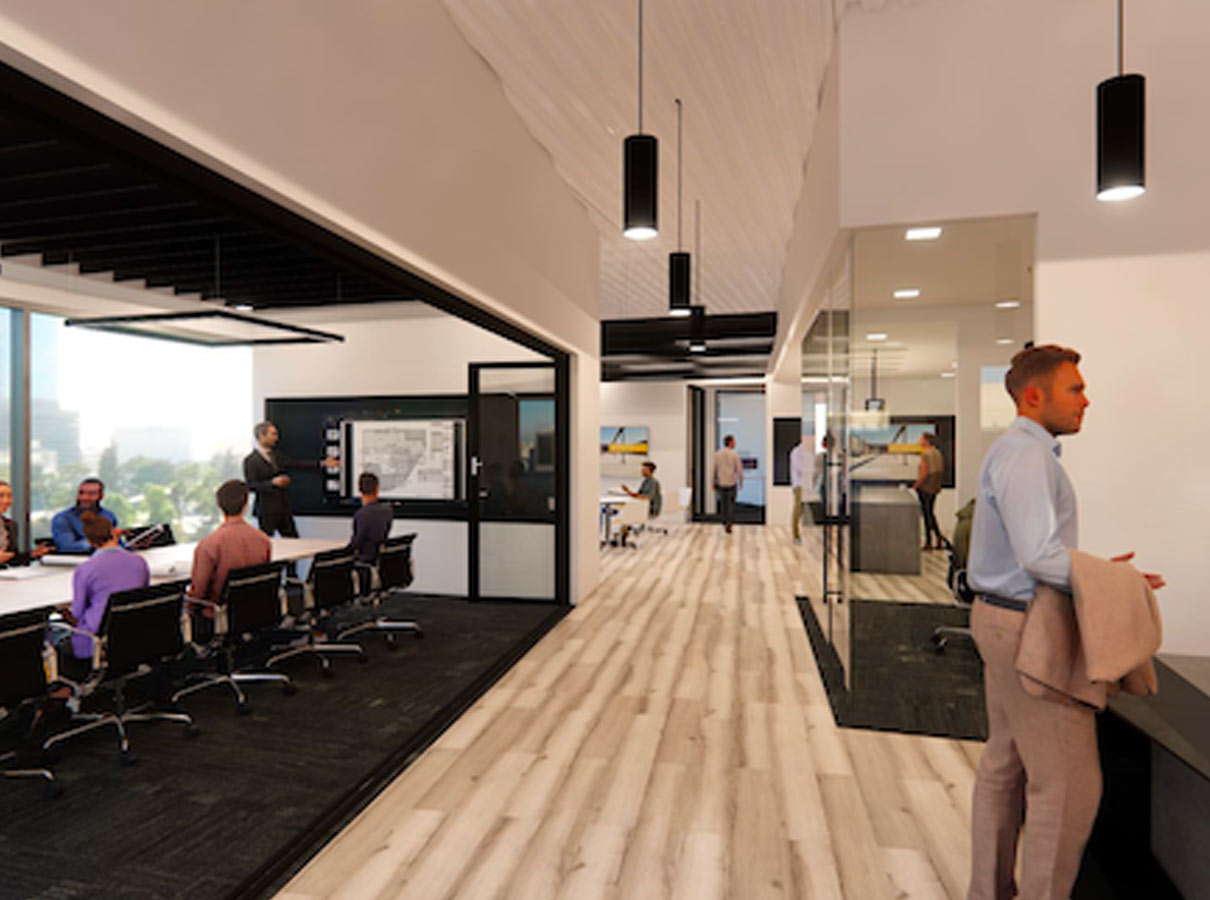 After 15+ years at the iconic Stockyards, we are making the leap to the Camelback Corridor at the end of 2021! We will be calling the first floor in Esplanade III our new home.
The new headquarters for Jokake, designed by Corgan, embraces the flex work style that has emerged since the start of the pandemic. More importantly, though, the new office serves to function similarly to a co-working suite with hoteling offices set up throughout, making it easy for partners and clients to pop in and catch up on their work in between meetings in the area. The new office emphasizes the technology leaps being made throughout the industry featuring a V/R Room, among other unique upgrades to enhance the visual experience of construction.
"Our move to the Camelback Corridor is an alignment to be closer to our clients and to be able to welcome partners into our office more easily. The Stockyards has been a large part of our company history, but we are looking forward to the new amenities and opportunities at the Esplanade," Casey Cartier said of the move.