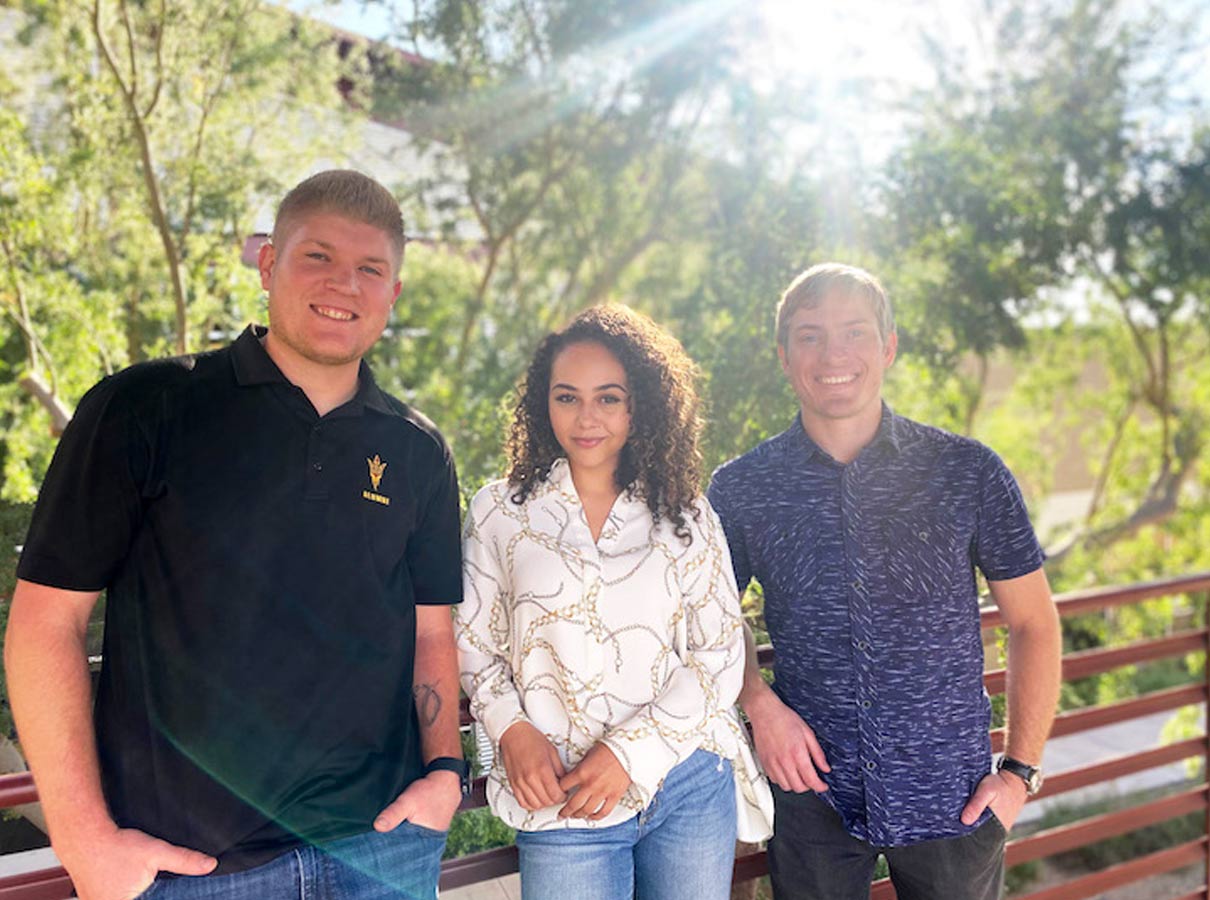 Jokake's company purpose is "to be relentless for growth, both personally and professionally, for our people." Our corporate commitment to our individual team member's growth is apparent in the longevity of employees and their promotions; however, one of our most treasured growth opportunities is watching our interns become a part of the company as full time employees. Our most recent intern recently became an employee, rounding out our current intern program.
Jesse Zwick, Assistant Project Manager, spent 3 years as an intern while he finished coursework at Arizona State University in the Construction Management program. Upon graduation, Zwick was offered a position as Project Engineer and quickly accelerated into the Assistant Project Manager role. Currently, Jesse is managing the build of Jokake's new corporate headquarters at the Esplanade.
Robert Hudson, Project Engineer, worked alongside mentor and Market Leader Gonzo Gonzalez for 6 months in his final semester at Arizona State University obtaining his Civil Engineer degree. Hudson was immediately integrated into the San Tan Medical project team, and upon completion of his degree, he was offered a Project Engineer position. Robert remains on Gonzalez' team, providing support for biotech client Seres Therapeutics and leading management on a renovation for a private Behavioral Health Hospital.
Summer Peterson, Marketing Coordinator, is the most recent intern to become a Jokake employee. Beginning as a marketing intern, Peterson worked alongside Marketing Director Lisa Husband to integrate a new software in the department and flourished in the role, taking on more responsibilities and projects for the marketing team. After a year of her internship, Summer became a marketing coordinator and leads many of projects for the operations team.
If you are interested in joining our team of growth, a culture of excitement, and a corporate leadership group committed to the individual, please visit our Career page and join our network.