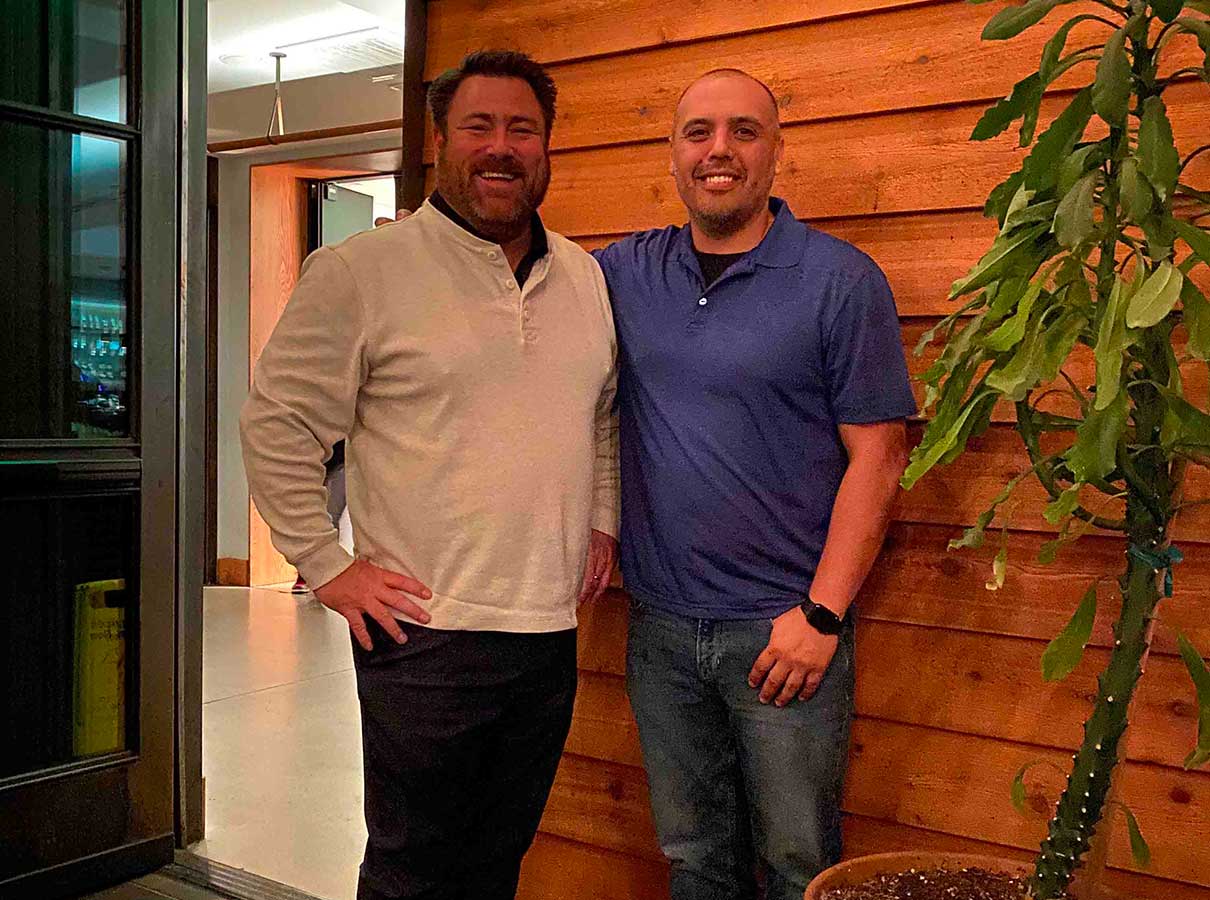 Professional growth at Jokake is important for our leadership team to support beyond the beginning stages of a career. We pride ourselves on giving everyone the opportunity to try a new role, take on more responsibility, or even develop a path for something new within the company. We are proud to showcase two of our Project Managers who pursued growth for themselves with new roles in the past year after a long history in field operations.
Bryan Husband is celebrating 15 years with Jokake this month, but the more remarkable milestone is 9 months as a Project Manager after over 14 years as a Senior Superintendent. Husband quickly became one of the company's lead Superintendents through his partnership with clients, mentorship to other ops team members, and camaraderie with the Jokake team. After completion of a medical hospital, Bryan started the next phase of his career as a Project Manager, hitting the ground running. The relationships he's built in the industry and driven personality have made it an easy move from field to office. "I have been thinking about project management for many years. The support and extra push I received from Casey (Cartier) helped make the decision easy last year," Husband said.
Project Manager John Vidales has been with Jokake for 7 years. When he started with us, John was a Superintendent with limited construction experience. He worked in the field for 5 and a half years, learning the ins and outs of projects, building client relationships, and partnering with company mentors to expedite his growth. Within the last year and a half, John has grown into his current role as a Project Manager. "The challenges and stresses are different than in the field, but the opportunity to learn the other side has been so rewarding," Vidales shared. John has exceeded company goals and expectations for a new Project Manager, exemplifying the relentless pursuit of growth.
"It's been great to watch Bryan and John fall into place in the office. We have a company commitment to growth, but I have a personal connection to that commitment. I started in the field as a young grad and the opportunities I was given throughout my career afforded me to become the CEO of Jokake," Casey Cartier stated. "More than that, it pushed me to grow personally as a young kid from Flagstaff trying to make a living to a proud husband and father of three."
If you are interested in joining our team of growth, a culture of excitement, and a corporate leadership group committed to the individual, please visit our Career page and join our network.