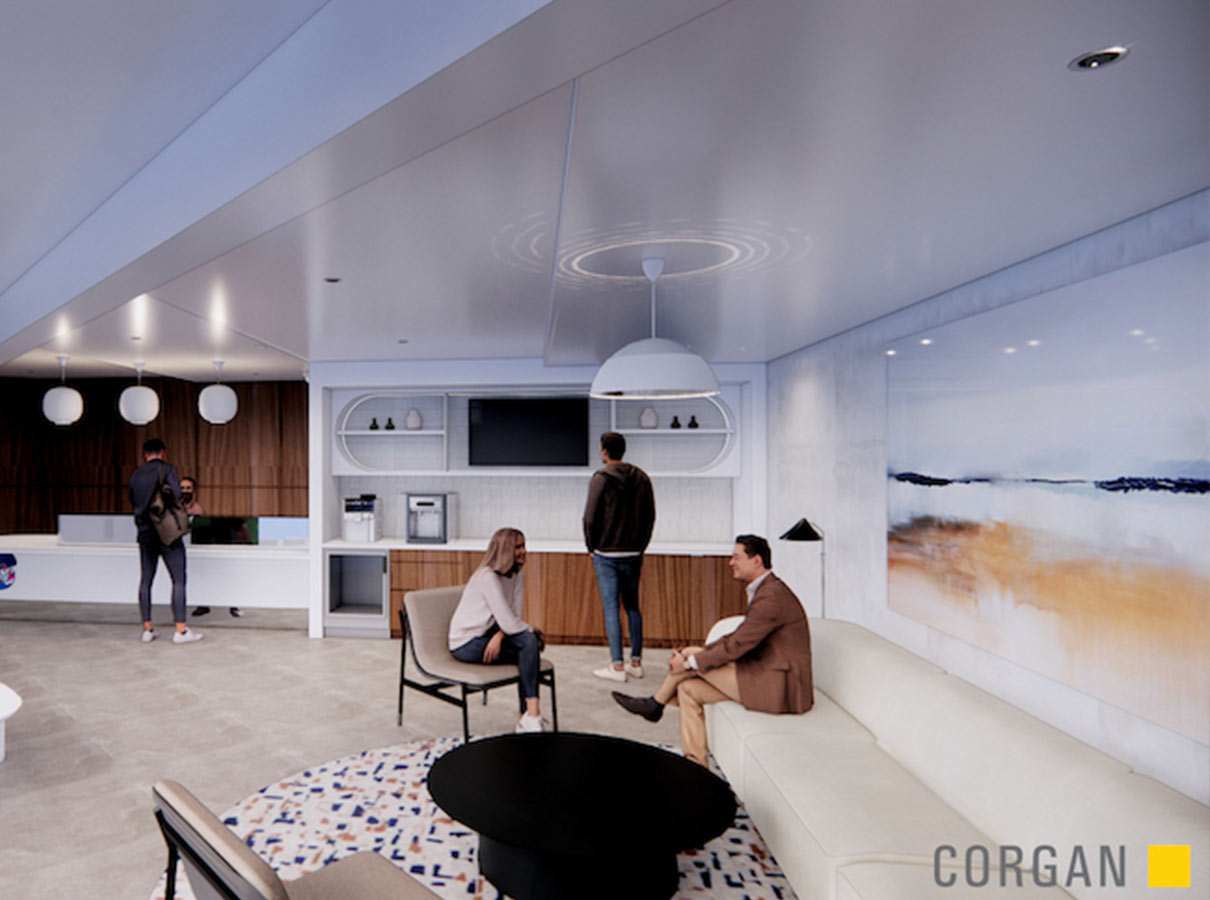 In early 2022, Jokake completed construction for Massachusetts-based biotech company Seres Therapeutics. Seres Therapeutics' BSL-3 20,000 SF Tempe clinic is centered around the patient experience with a highly specialized cleanroom and laboratory space to support the treatment and diagnosis of diseases relating to the human microbiome. The team did a building evaluation on two site locations to aid in the final decision, partnering with the design team to identify systems, equipment, and begin early procurement.
At over 11,000 square feet, the clinic's design was led by Alexandra Ayres in Corgan's Phoenix Office. "We really looked to enhance the patient and donor experience throughout design from the moment you walk in the door," Ayres commented. Seres Therapeutics' has been developing a treatment for reducing recurrent Clostridium difficile infection that requires a steady supply of healthy human stool. "We have been a part of donor facilities before, but this one is definitely unique. Understanding the mission and goal for Seres Therapeutics has been interesting and it's even more exciting they chose Arizona as a place for expansion," Jokake Life Sciences Project Executive Gonzo Gonzalez said.
Seres tests the human stool, and puts it through a manufacturing process to develop an oral microbiome medication to treat recurrent C. diff. Healthy stool contains bacteria that can repopulate the patient's gut and potentially prevent infections such as C. diff from recurring, Seres VP Alex Murray explained. Arizona was a target location for the company due to the demographics and lifestyle, plus the new facility's proximity to ASU's campus creates synergies with innovation.
Read more about Seres Therapeutics' Arizona needs and how you can become a donor.