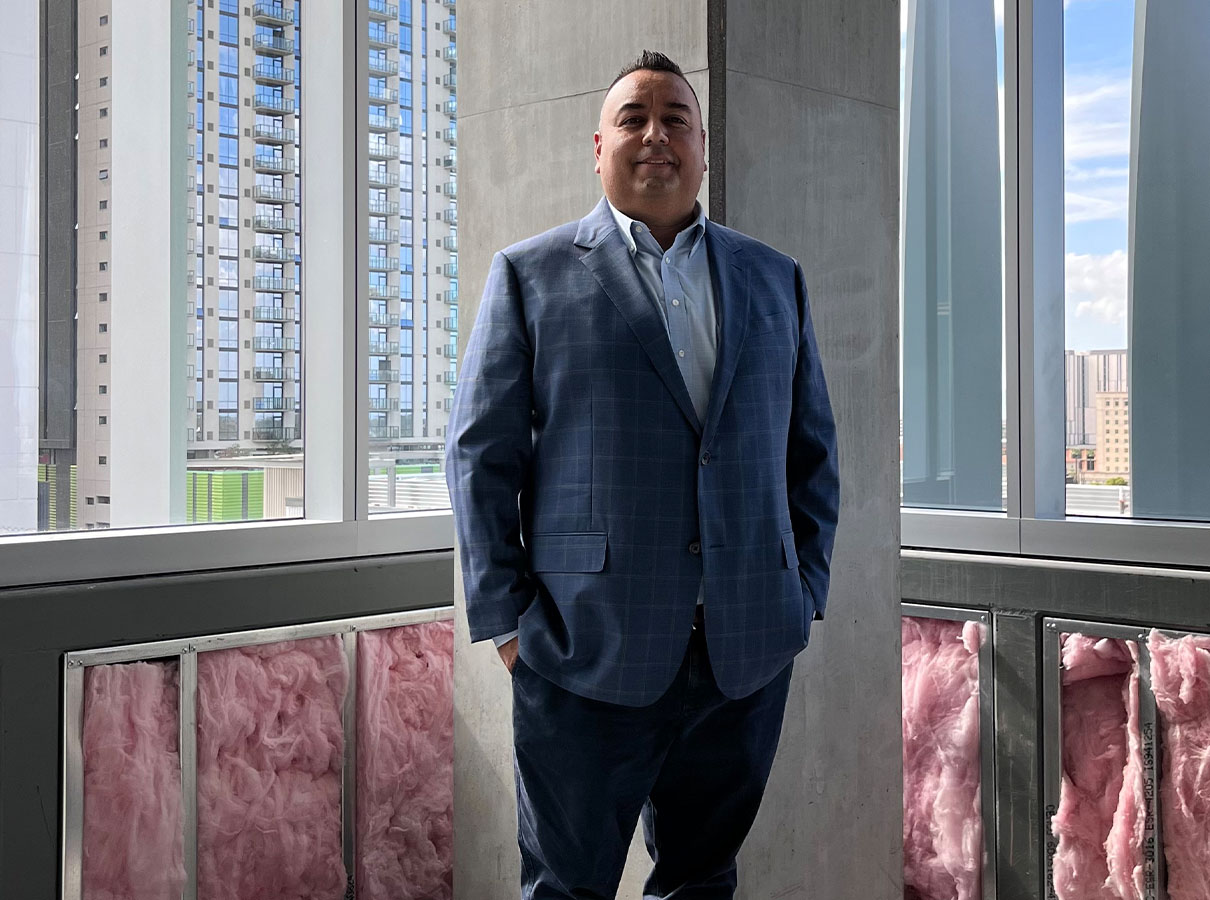 It is with great pride and excitement to share Project Executive Gonzo Gonzalez's recognition as a "Person to Know" in AZ Big Media's annual PTK publication. The PTK Launch Party was hosted on November 3, 2022, celebrating the Projects and People to Know in commercial real estate. After a pivotal year in his role as Jokake's Project Executive, Gonzalez helped grow the business in new market sectors, as well as continue his mentorship role he has exemplified since joining Jokake 7 years ago.
In speaking about his recognition and why he was chosen as a "person to know," Gonzalez said, "I thoroughly enjoy mentoring and being a resource to the team, whether in project expertise or personal growth and development. I also appreciate the opportunity to impact the strategic growth and direction of the company in partnering with our leadership team."
A listing of the People to Know can be found here with full details in the printed publication of the magazine, as well as the digital version.
—
Born and raised in Arizona, Gonzo began his construction career during college at ASU, working with Sundt Construction. Much of Gonzalez's early career was grown at Ryan Companies where he spent 12 years, working on remarkable projects – GoDaddy, Unisource, 3900 Camelback, and W.L. Gore. Gonzo was brought on to the Jokake team when Casey Cartier, a mentor of Gonzalez's, became CEO/President. Gonzo has made a niche for his expertise in life sciences, a passion stemming from one of his very first projects in the life sciences building at ASU. He has also expanded the company's portfolio for healthcare, more specifically, behavioral healthcare. The strongest impact, though, is Gonzo's leadership and mentoring over the last 7 years. Throughout his tenure, team members have flocked to Gonzalez for guidance, advice, and general camaraderie. With a humble, yet charming demeanor, his ability to build a relationship with anyone is a knack not every leader possesses. For seven years, he's been a board member for ToolBank of Arizona, helping support the reach of the non-profit. Past leadership experience on the USGBC Green Council has allowed him to not only be a subject-matter expert for clients, but an advocate for sustainable construction practices.