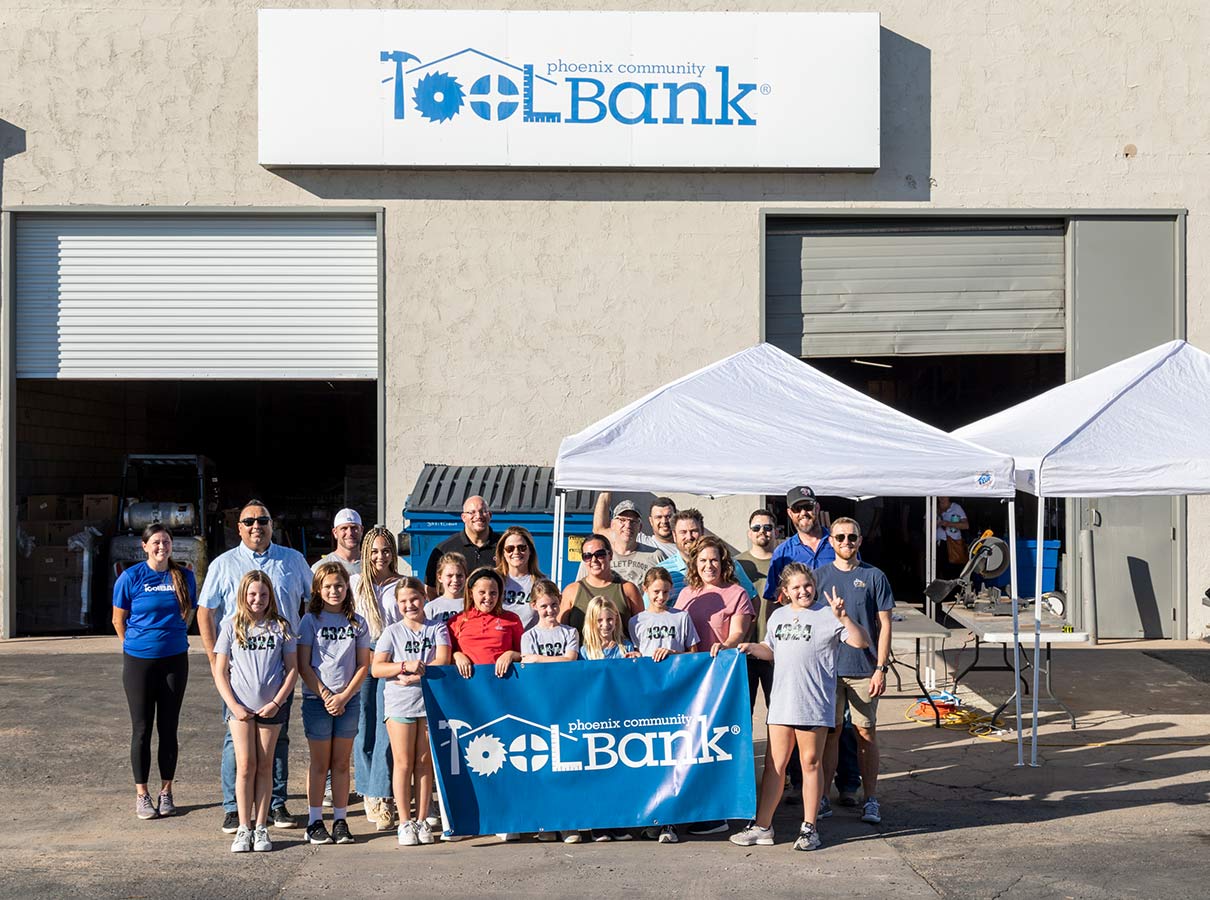 The Phoenix Community Toolbank is a nonprofit tool lending program that provides fellow not-for-profit organizations with year-round access to an inventory of tools for use in volunteer projects and for maintenance and events. Since 2015, Jokake has partnered with Toolbank with an active board member, as well as through hands-on building events to create picnic tables and games such as Jenga for local non-profits.
The partnership event this year was unique because we were joined by Girl Scout Troop 4324, which is lead by Business Development Director Stacey Noble. Together, we created keepsake boxes that will be donated to a local non-profit with young girls experiencing homelessness or a tumultuous home environment. Each box was constructed and painted with the young girls in mind, giving them a special place to keep mementos, photos, and other special items. Building the keepsake boxes with the Girl Scouts was a fun, teachable activity. Our Jokake crew, many of which are parents themselves, flourished in teaching the girls about construction safety and supporting them throughout every step of the building process. "Watching these 10 girls take to our construction team and be eager to help them was one of the best parts of the whole event," Director Stacey Noble said.
"To be able to work with Girl Scouts and ToolBank with our team of building experts was such a great experience. So many of our team members love to teach and they really shined at this event," CEO/President Casey Cartier observed. Jokake is committed to partnering with students at all grade levels, introducing them to all of the opportunities the commercial construction industry offers.