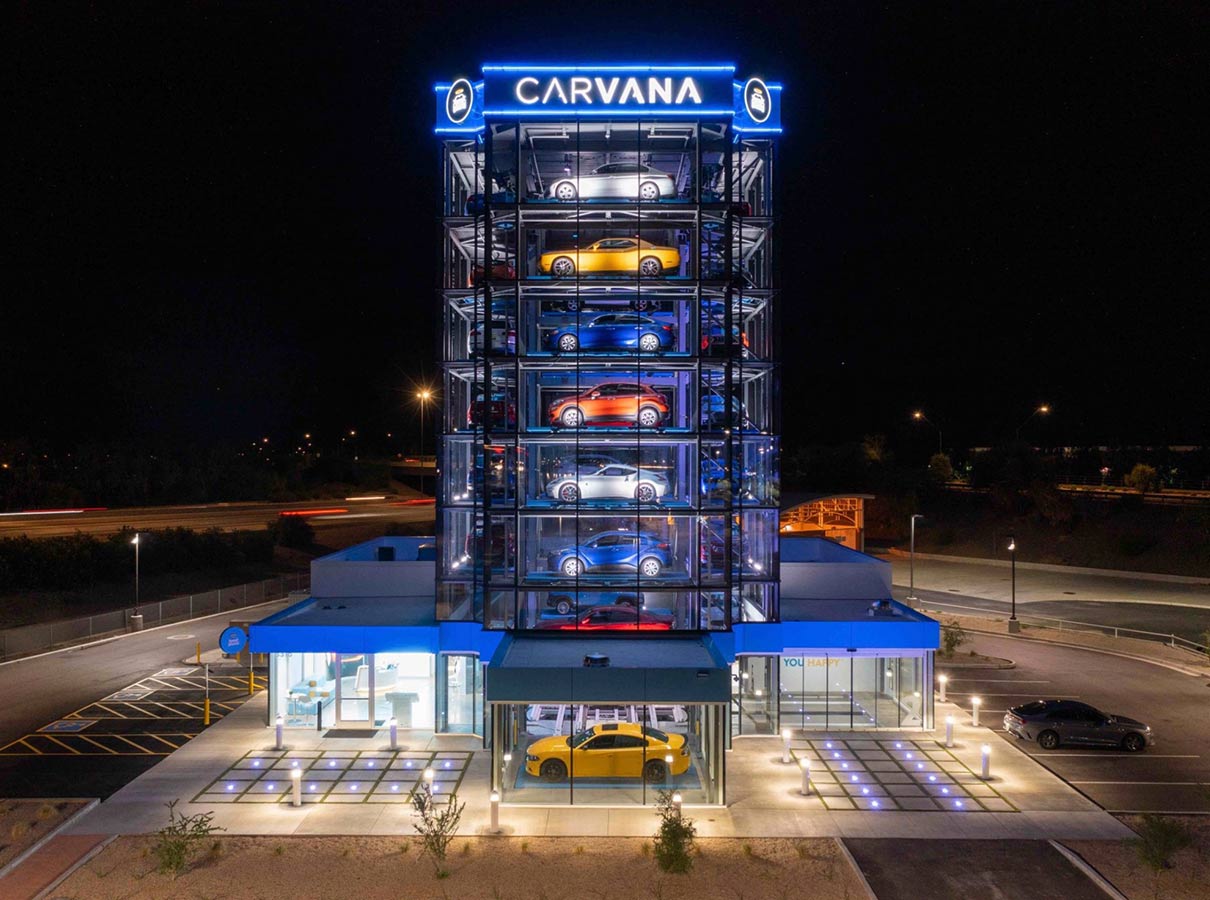 The Carvana Customer Center Tower in Glendale is officially open for business! With construction efforts led by Project Manager Bryan Husband and General Superintendent Mike Galla Sr, this new tower is the first of its kind in the West Valley, and the second tower constructed in all of Arizona. More commonly described as the "car vending machine," the building functions similarly to the first tower in Tempe.
Comprised of steel and glass, unique systems of the tower include a deep mat foundation, steel framing, steel braced frames, moment frames, and a steel roof deck. Located within the busy hub of the Loop 101 and Bell Road, the vending machine tower stands 8 stories high and has the ability to hold 31 cars.
Catapulting off a longstanding relationship with the Carvana family of companies, Jokake's partnership with the innovative local company emphasizes our ability to provide clients with an elevated experience beyond the typical construction phase. Moving from the 80-acre Inspection Center in Tolleson to the new Customer Center brings the Carvana process full circle for Jokake.
---