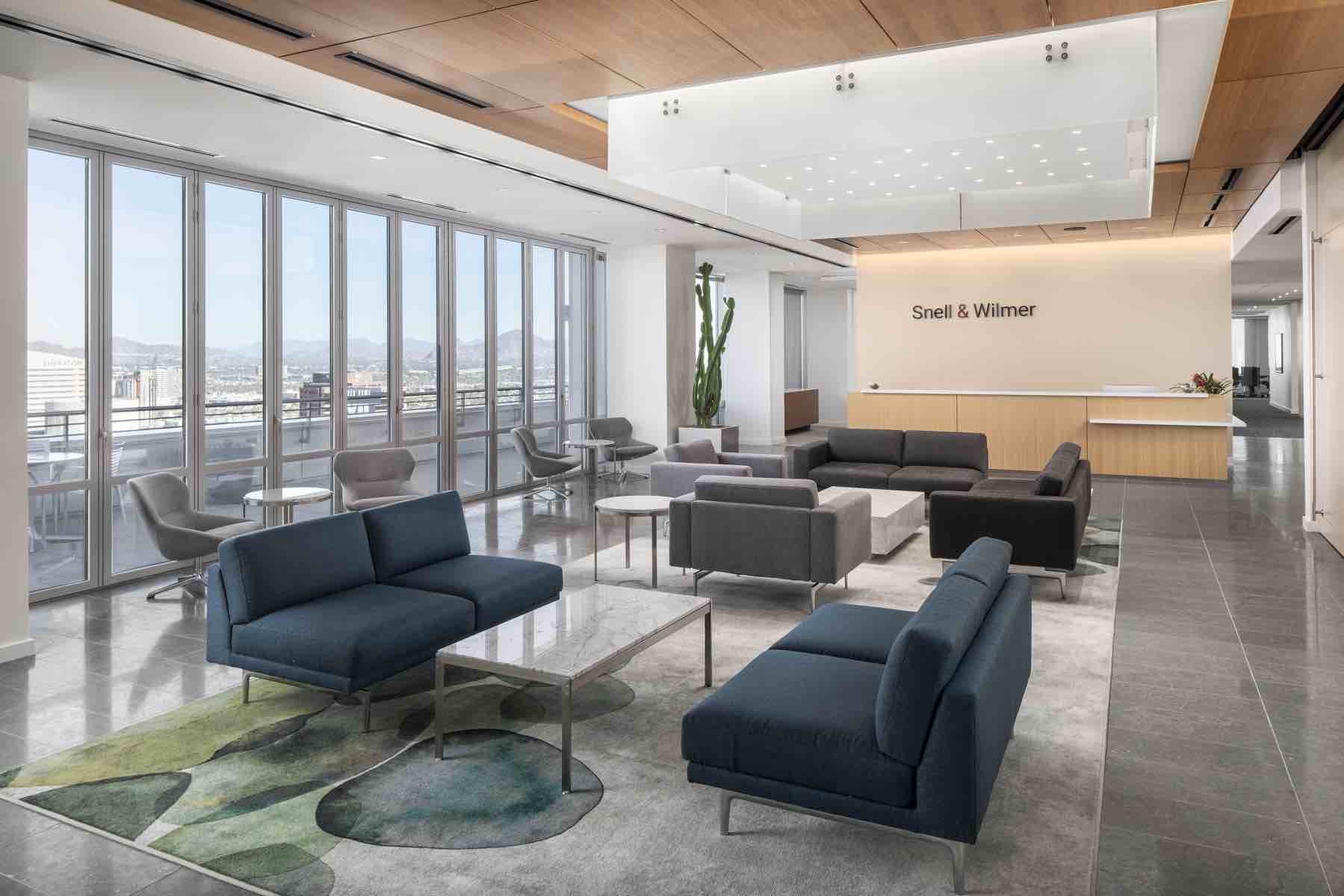 Since 2019, Jokake has been working alongside Snell & Wilmer doing due diligence, feasibility studies, and budgeting for various spaces and scenarios for their move from the Arizona Center. Originally five floors, Snell & Wilmer's new office space spans six floors in Downtown Phoenix's Cityscape. As the largest law firm in Arizona, the signing of the lease in Cityscape was the largest lease signed in Downtown Phoenix during the pandemic, a sign of the commitment to the economy and growth of Arizona despite uncertain times.
The yearlong construction progressed over a phased demolition and construction of the six floors. Tenants remained occupied on various floors making it key to coordinate construction activities to properly align with the move of existing tenants. To that effect, schedule balance was of the utmost importance to ensure things were properly timed to avoid any delays. Design details by the STUDIOS team in New York are fresh, modern, and creative, a complete shift from their longstanding presence in the Arizona Center. Limiting the look of heavy dark woods typical of law firms, the design included less furniture and more open space, a dedicated conference room floor, and floors housing lawyers based on practice versus seniority. Breaking the paradigm of large law firm office space, Snell & Wilmer's presence in Arizona will continue to be an influence in Downtown Phoenix.
We are proud to have been a part of this project, cheers to the project team and their success on this iconic RED Award-winning project.