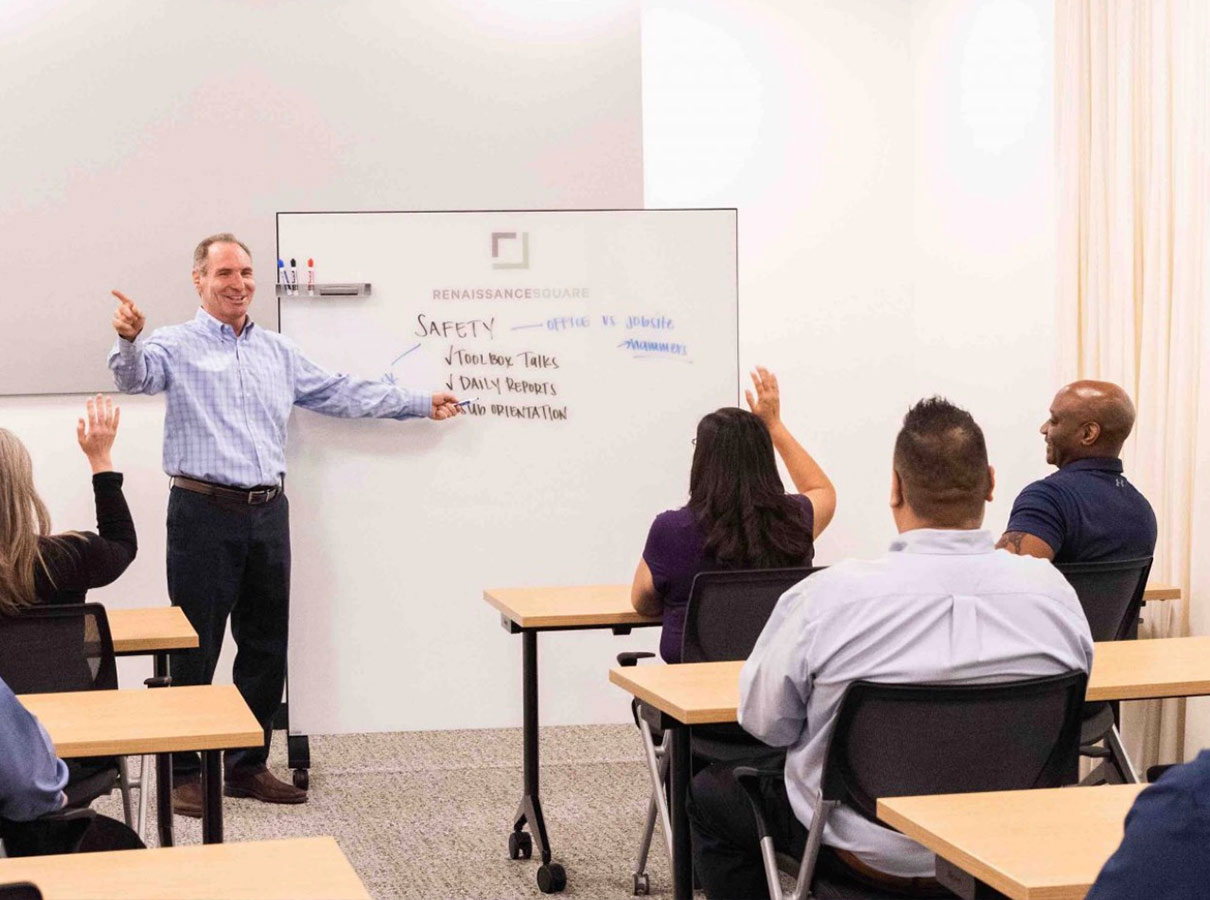 In March of 2020, Jokake recognized a remarkable milestone – the 35th work anniversary of Dave Alben, VP, Field Operations. For the last 35 years, Dave has watched the 38-year old company grow from humble local beginnings to a regional $100M General Contractor. Throughout his tenure, he's raised two children and is now watching his three grandchildren grow up. It's not an everyday thing to see an employee with the tenacity, commitment, and passion for a company like Dave has, and we are proud to celebrate his continued impact on Jokake.
Dave shares insight on his successful career at Jokake and how others can achieve the same success.
---
What is the most impactful thing that has happened in your 35 years with Jokake?
The investment in training opportunities that were given to me and other leadership team members during the early years, allowed us to improve our individual and collective strengths so that we could better lead the company.
---
What is your proudest moment at Jokake?
Although I did not have as many years' experience as others, after only 3 short years as a Jokake Superintendent, I was promoted to General Superintendent. A decade later I was then promoted to Vice President.
---
What is your favorite thing about working at Jokake?
Feeling the pride of being recognized as an industry leader. I feel that being an ESOP brings pride of ownership, which positively influences employees to strive to do their best.
---
Do you have a motto or personal mantra?
Do the right thing, especially when nobody's watching.
---
What do you like to do when you're not at the office?
Spending time with my family and especially my 3 amazing little granddaughters. I also enjoy playing the guitar and woodworking.