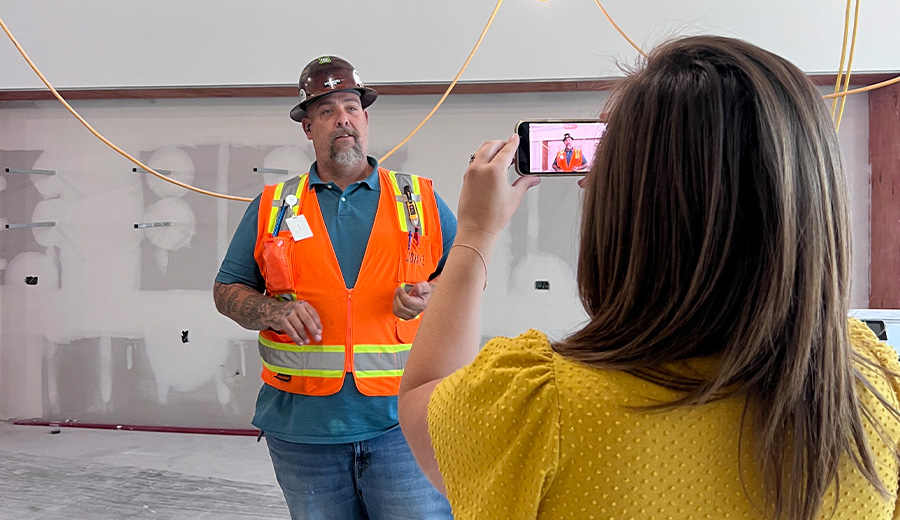 Strong Voices. Safe Choices.
Each year, during Construction Safety Week, we remind ourselves to recommit to sending everyone home safely each day. The daily topics to share with the onsite teams and internal teams empower each individual to speak up, correct, and enforce safety.
Beyond the typical hazards of construction, it is critical to include the impact mental wellness has on job site safety. As a leading industry with death by suicide, our teams make it a priority to foster a safe working environment so individuals can freely speak up about their own personal challenges and feel supported.
Safety carries a heavy weight, but when we put safety first, fun follows. Hear what our team has to say about safety and then peek at the behind the scenes bloopers.